LongoMatch Tips: Syncing LongoMatch Mobile and Desktop
Sept. 6, 2018, 6:23 p.m.
What do you need to sync LongoMatch Desktop to LongoMatch Mobile?
To sync LongoMatch Desktop to the mobile version you need an active account for LongoMatch Mobile and Desktop. Both, your PC and your smartphone/tablet should be connected to the same WiFi so they can exchange data.
What are the elements that I can sync between Mobile and Desktop?
You can sync teams, projects and analysis panels. If you already created teams in your computer, there's no need to create them again in your mobile device. Projects may be recorded from the camera in your mobile or by using a virtual camera and then transferred the video to your computer to continue working or syncing the video. Data from different events or matches can also be shared among different team members.
Steps to sync your devices
Fist Step:
Open LongoMatch both on your computer and your mobile/tablet. Now go to your mobile and you'll see that there's a computer-like icon in the upper-right corner. Click on it to start the connection. Once you've done that, a list of the available computers will be displayed. Locate yours and click on it.
Second Step:
If you've followed these instructions correctly, by now your computer should be showing a message asking you to grant permission to complete the connection. Click on "Accept"
Once you've accepted this connection, your PC will show a 4-digit code. Write these numbers on you mobile and click on "Ok".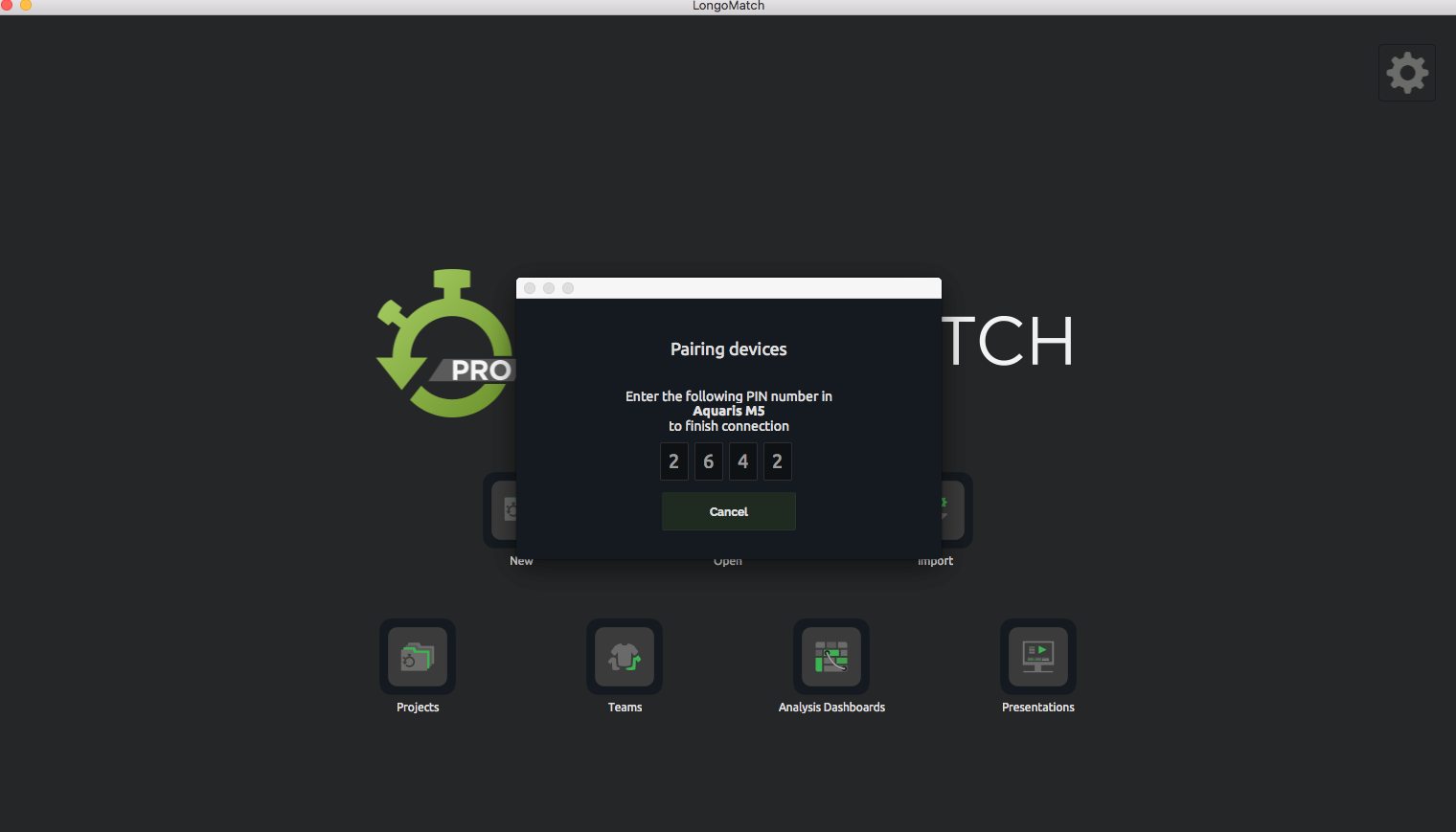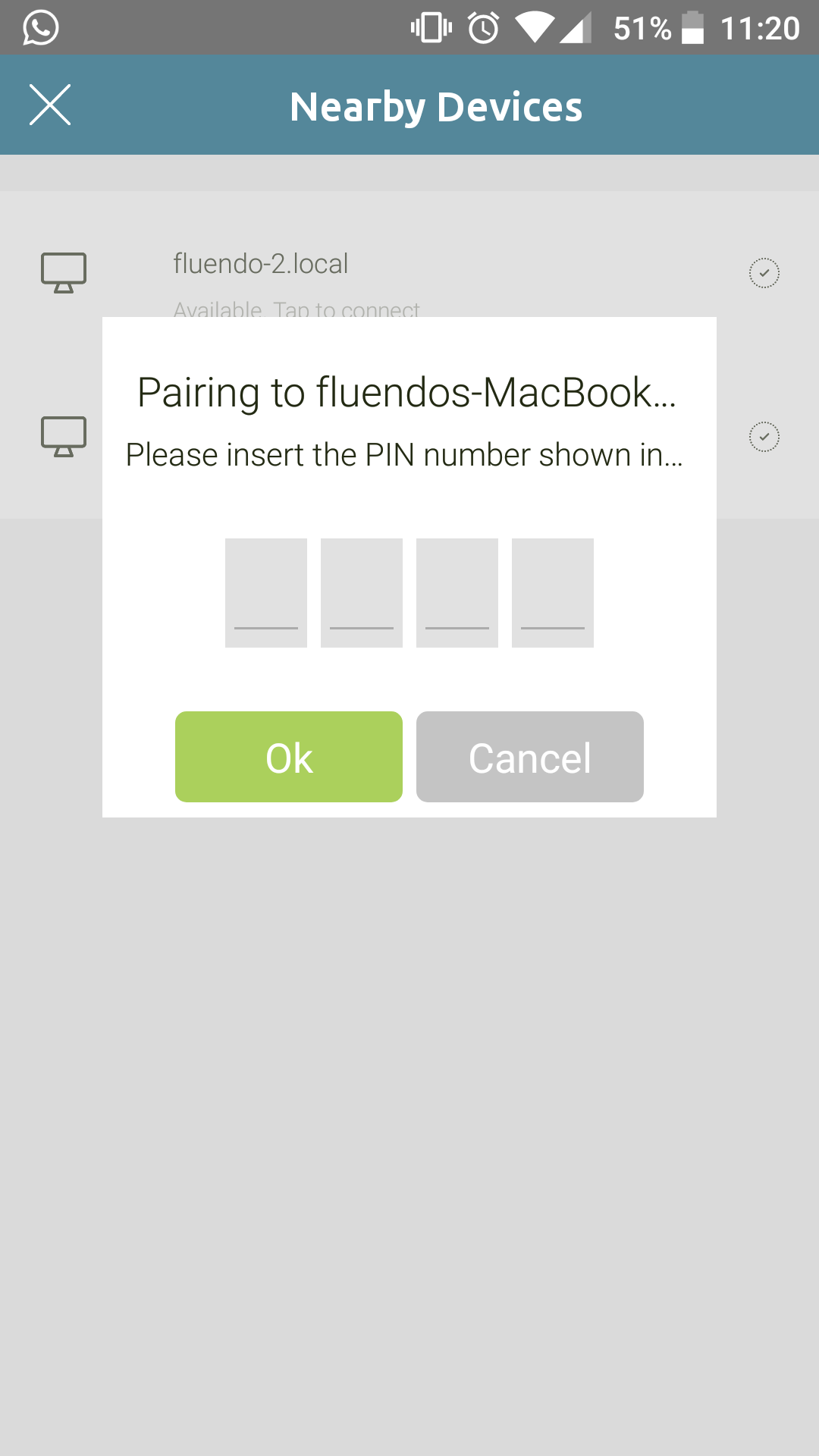 Data Transfer
Now your mobile device and your computer are connected, so you can start syncing.
Communication can go both ways, that is to say, from your computer to your mobile/tablet and from your mobile/tablet to your computer. let's take a look at the way it works in each case.
Bringing information from your computer to your mobile:
Once you have concluded the connection steps, LongoMatch Mobile will show a screen with the option you have to share. There you will see all the projects, teams and panels you have in your computer. To transfer them to your mobile, tap on the content you'd like to import and and click on "Transfer".
Sending content from your mobile to your computer:
Doing this is equally straightforward: on your mobile, look for the team project or panel you'd like to transfer and tap on the three small dots on the element you selected. You will see the word "Transfer" suddenly showing right bellow the element. Just click on it and voilà!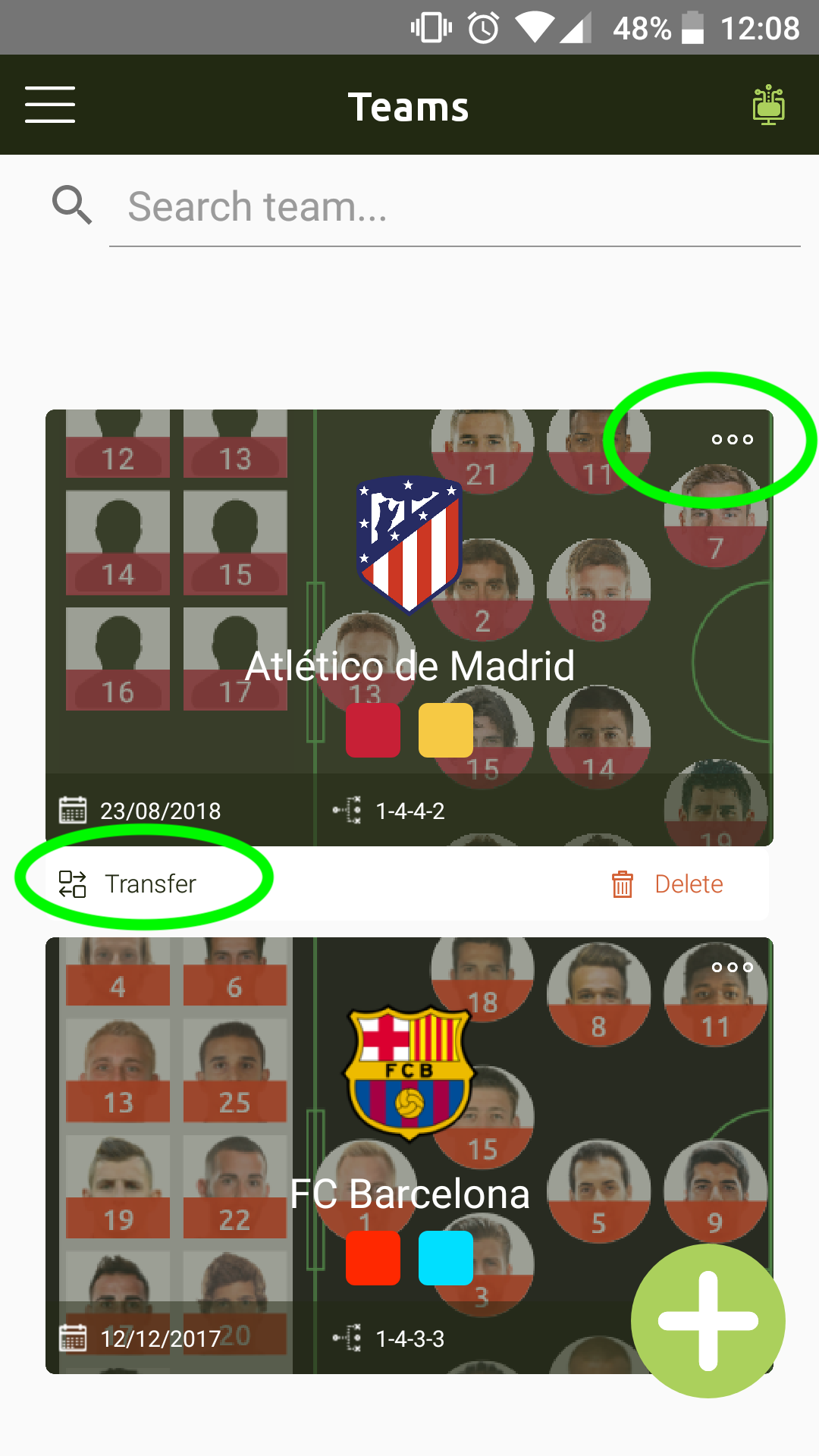 As you can see, LongoMatch Mobile allows to transfer data between computer and mobile/tablet, making it easier for you to work, organize your analysis processes and share with your team. You can download LongoMatch Mobile completely free and make an in-app purchase should you need the premium version.
Remember LongoMatch Mobile is fully compatible with Android and iOS, so it works on iPhones, Android phones, tablets and iPads.
Happy tagging!